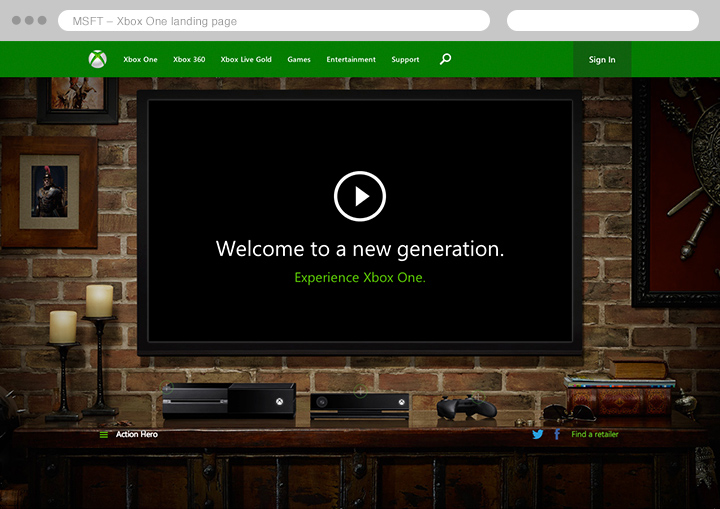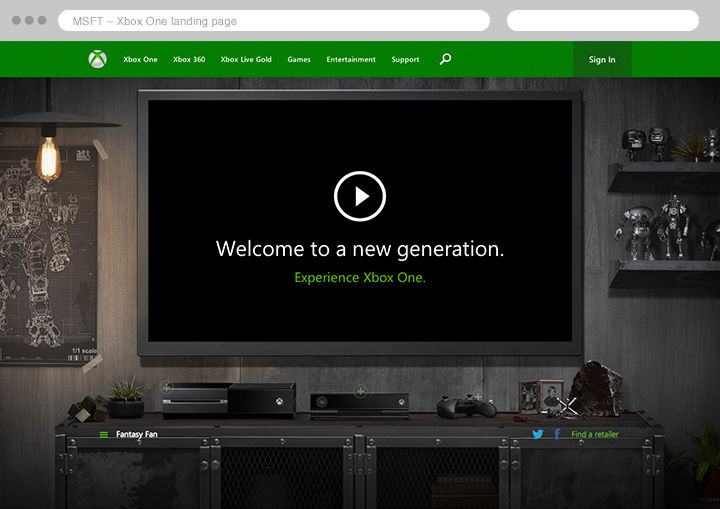 Xbox One is the next revolution in home entertainment systems, and it needed a launch site that fully showcased that revolutionary thinking. We helped bring each feature to life with fully immersive demo videos, pop-up details, and a changing room environment that matched user profiles.
Overview
The Xbox One landing experience begins before the customer views the main page. Paid media asks users to choose the type of gamer they are and the landing site will morph into a matching environment. Sci-Fi fans see a living room with robots and spaceships. Race fans feel like they are in a mechanics garage.
The persona also dictates the primary video on the site. Each video showcases the Xbox One features, but caters specific sections to individual tastes. Users can change personas at anytime to experience a view from a different perspective.
The mini-site also contains feature pop-ups and hardware details. Viewers can pause the video and dive into an Xbox One feature at anytime. The features illustrate all aspects of the system, from multi-player gaming to hardware specs.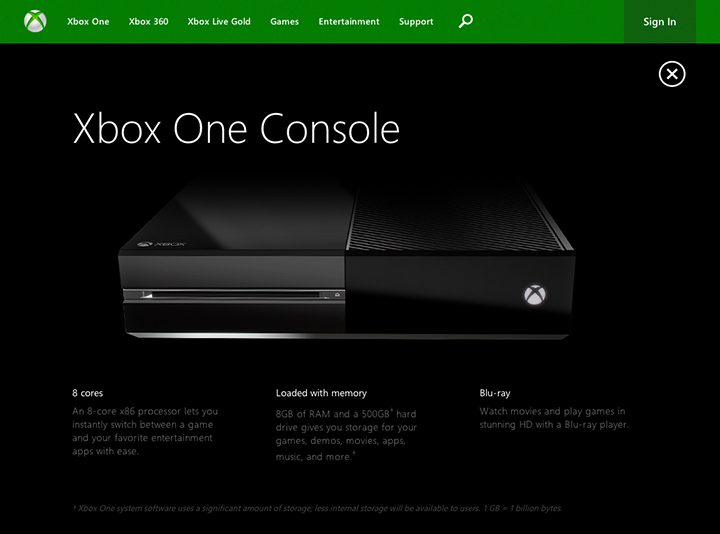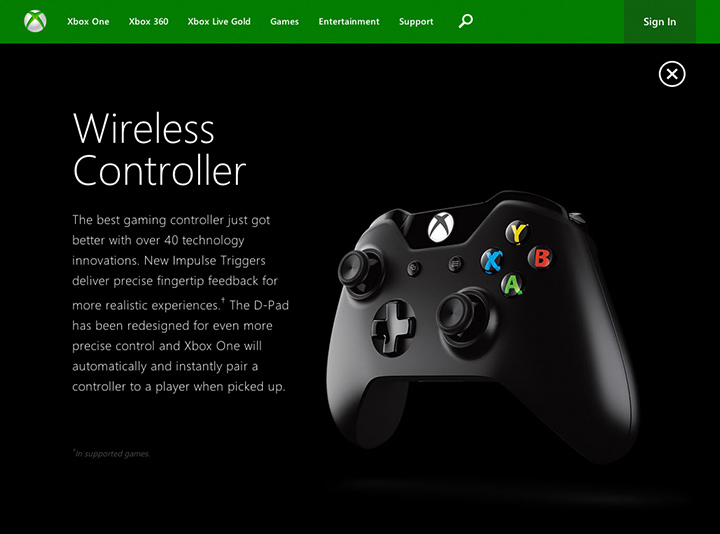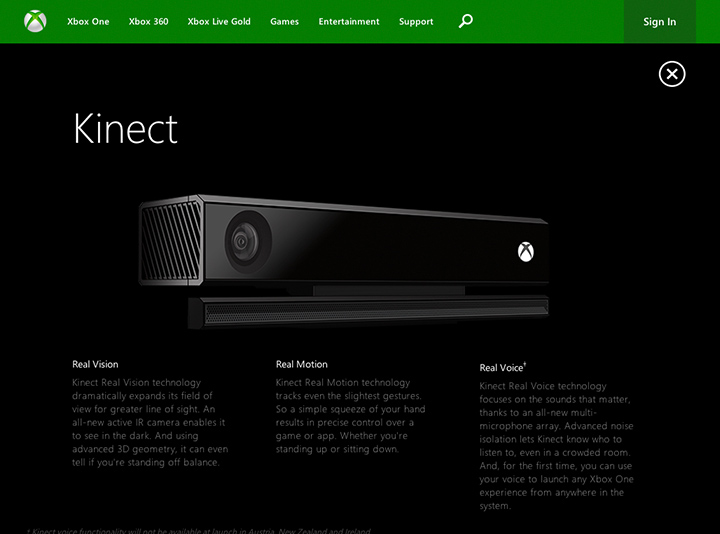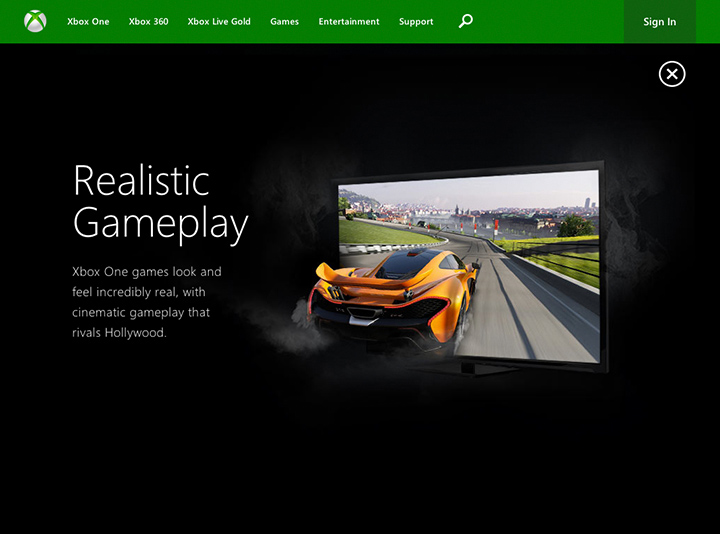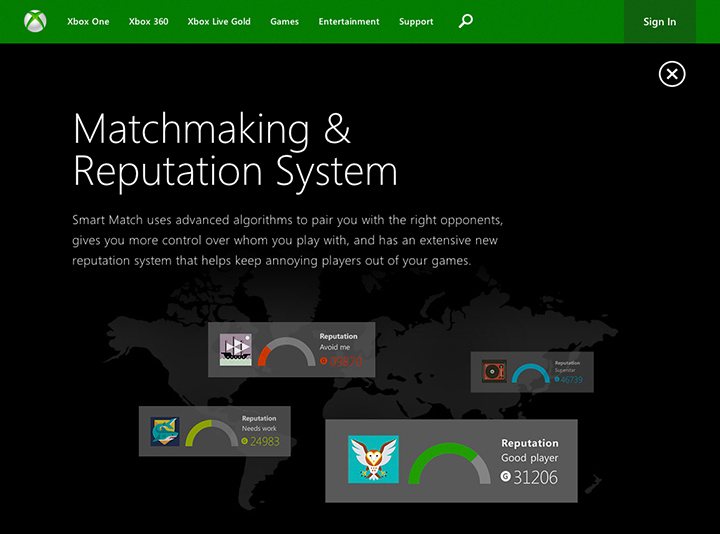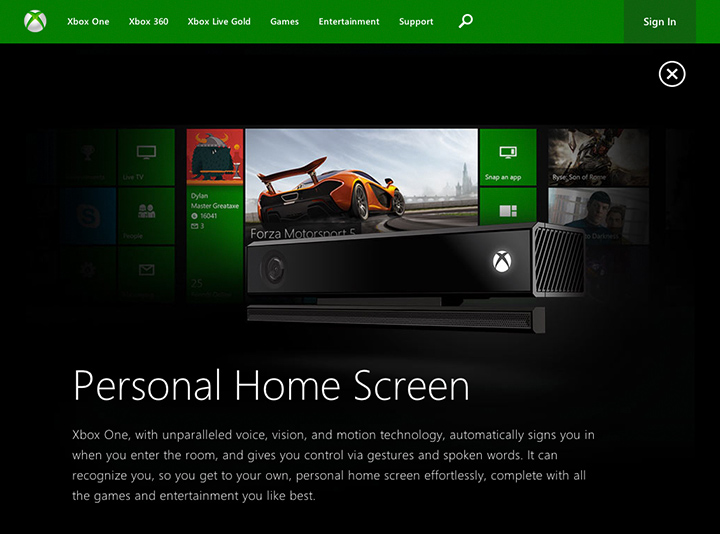 Mobile
The Xbox One desktop site had a companion mobile experience. All features of the large screen site could be experienced in a mobile friendly format. Videos played natively and feature could be swiped through from the same page. Every image was scaled at a large size to appear crisp and vibrant on retina displays.
Responsibilities
Design lead
UX planning
Art Direction
Dev direction